DuVall Designs recommends Elegant Themes. The majority of our latest semi-custom or custom web designs use Elegant Themes as our core foundation. Their latest theme (DIVI) offers a ton of features and robust capabilities for clients once the project has been completed. The DIVI theme is the latest, greatest core WordPress theme available on the web today.
DIVI Features Include:
46 Modules
Pre-made layouts
100% Translated into 32 Languages
Flexible and Smart Core Theme
Visual Page Builder
Fast Loading
Over 351,380 Happy Customers
Excellent Support
Modules Include:
Slideshows
Counters
Videos
Call to Actions
Testimonials
Audio Player
Portfolio/Image Galleries
Accordion and Tab Menus
MUCH MUCH MORE!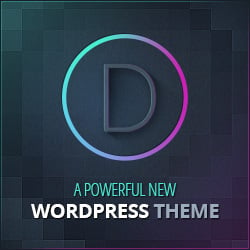 Visit Elegant Themes to Learn More!